NCCM Roll Technology (Shanghai) Co. Ltd.
Chinese Plant, Service Center and Sales Office

Room 1940, No. 755, Huaihai Zhong Road, E. Building of New Hualian Mansion
Shanghai, China 200020
+86 021-54503002


尼柯姆辊业(上海)有限公司
上海市淮海中路 755号
新华联大厦东楼1940室
邮编:200020
Greater Asia
+49 151-2540-4346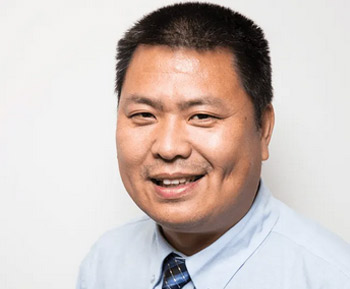 Nathan Xu (徐建军)
China Administration &
Channel Development Manager
(中国行政与渠道发展总监)
"我们的NCCM Thomas Rolls产品不仅是全球汽车毛坯清洗机的首选,而且还提高了扁平金属生产线应用中的工艺质量,例如绞拧机,钢绞线,折断辊或张紧辊以及许多其他位置。(每个辊是根据客户的特定要求定制设计的。"

"Our NCCM Thomas Rolls products are not only the first choice in Automotive Blank Washers worldwide, but they also upgrade process quality in flat metals process line applications, such as wringer, bridle, break, or tension rolls and many other positions. (Each roll is custom-engineered to the customer's specific requirements)."
Peter Zhang
China Sales &
Operations Manager
(中国销售和运营总监)
"通过NCCM和Thomas的整合,我们将NCCM Global的非织造技术和行业知识基础扩展到了新的水平,为我们的客户创造了更多价值。"

"With the NCCM and Thomas' integration, we have expanded NCCM Global's nonwoven technology and industry knowledge base to the next level, creating more value for our clients."