Global Locations
We continue expanding across the globe to fulfill our goal of servicing your rolls locally around the world.

Our global headquarters and nonwoven cover manufacturing is located in River Falls, WI, USA. We operate out of regional roll manufacturing and service centers in Dearborn, MI, USA, Barcelona/Spain, and Shanghai/China. The three subsidiaries provide roll and shaft manufacturing, engineering, and sales plus a 360° best-in-class service to our customers in the core markets of North America, Europe, and Asia. A comprehensive network of value-added resellers (VARs) and regional sales offices complete our strong local presence on five continents.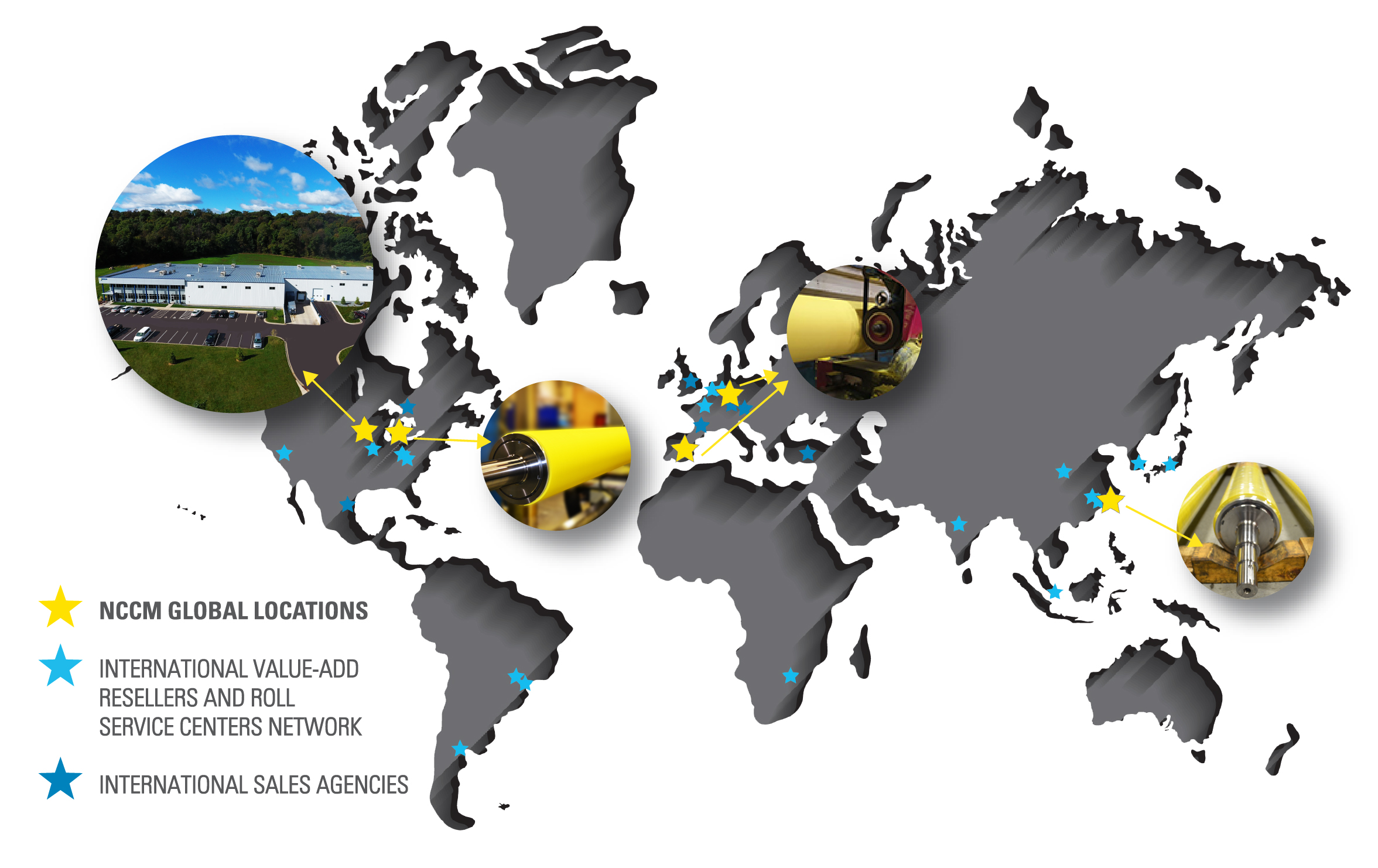 NCCM River Falls
Global Headquarters
2555 Prairie Drive,
River Falls, WI 54022
Phone: +1 715-425-5885
sales@nccmco.com
NCCM McKees Rocks
401 Sproul Street,
McKees Rocks, PA 15136
Phone: +1 412-771-2200

NCCM Dearborn
8526 Brandt Street
Dearborn, MI 48126
Phone: +1 313-584-9696

NCCM Shanghai
Huangpu, 200020
Shanghai | CHINA
sales@nccmco.com

尼柯姆辊业(上海)有限公司
上海市淮海中路 755号
新华联大厦东楼1940室 邮编:200020
Greater Asia
Phone: +49 151-2540-4346

NCCM Barcelona
Montornés del Valles, 08170
Barcelona | SPAIN
Phone: +34 935-181-856
sales@nccmco.com
20+ VARs to service your rolls locally in all major automotive and metals processing markets around the globe.


INTERNATIONAL SALES AGENCIES
Sales agents in Mexico, Canada, Czech Republic, Germany, Turkey, France, and the United Kingdom

Contact sales@nccmco.com to connect with your local sales representative, VAR, sales agent, distributor, or roll service center